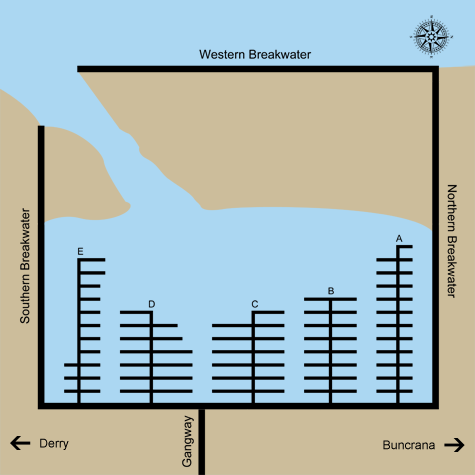 The main walkway of the Marina runs parallel to the shore providing pontoon berths on five (5) separate walkway extensions, labelled A through E.
There are service bollards along the walkways providing both water and electricity. There are also temporary showers and toilets on shore.
Just beyond the Marina's leasehold is the Railway Tavern and Firebox Grill Restaurant (www.fireboxgrill.com). The Red Door Restaurant is a short walk away (www.thereddoor.ie).